Expect to find new and better

ways to handle problems 

 
Expect to leave the weekend with new energy, 
new perspectives, new very practical tools and, 
perhaps, a few new friends.
Sharing a weekend in the
Ashram

will be an experience filled with beauty that will bring you a deep state of relaxation and new practical understandings

Weekend retreats, weekdays two-hours sessions, and other private arrangements are available.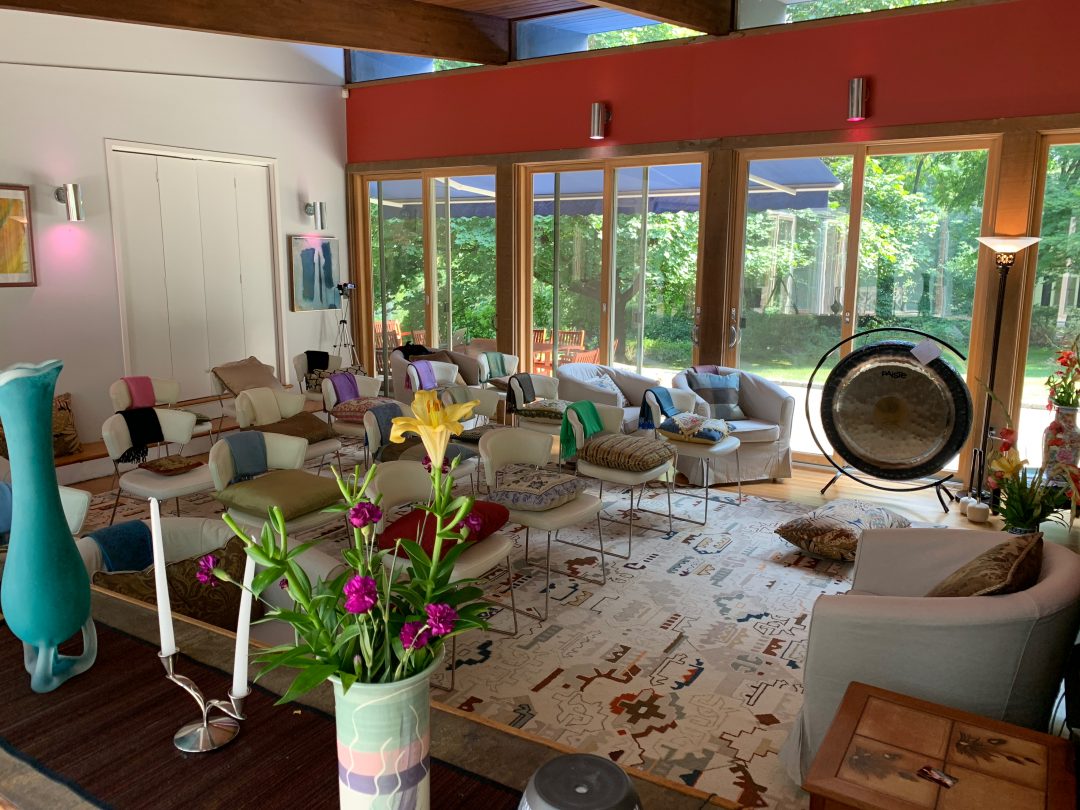 Hands-on Training in Classroom Mindfulness Practices
Get away for a weekend and join us for a relaxing experience with the latest in mindfulness and meditation practices.  Our retreats are held every weekend in beautiful surroundings in a modern Westchester home.
Retreats start with Friday dinner and continue until Sunday 7 pm.  Delicious meals, homemade from first-quality organic food, comfortable beds, spacious bathrooms, a sauna and, most tellingly, a welcoming atmosphere.  We practice what we preach.
The cost, including room, all meals and the complete program, and including follow-up support, is regularly $450.  To help more people experience this special retreat, for this season only, until December 8, 2019, the cost will be only $150!
You will not only have the opportunity to learn the latest in school mindfulness and meditation practices.  If you have any personal problem, you can also get help with that. You might, for example, feel burned out at work.  Or concerned about the future. Or feeling too lonely, angry, depressed or confused.  Or simply feeling bored or stuck, wanting more joy in life. If so, expect to find new and better ways to handle that problem.  Not because anyone told you what to do. But because you wlll now have access to much more of your own best wisdom.
In general, expect to leave the weekend with new energy, new perspectives, new practical tools and, perhaps, a few new friends. 
Register while space is available. To do so, or for more information, contact Raman:   raman@ifsu.org or 1-929-400-4347.
Do you have any questions?
Contact us