In the name of
Love, Life and Laughter


Life: Each day fully express your own true self
Love: Expand your heart for the Good of yourself and all others
Laughter: Enjoy every moment of the trip
Learn with an international expert from Madrid, Spain
during 8 sessions, two hours each
Tuesdays, Thursdays & weekends
Only in March
2 openings for each session at 10:00 am and at 7:00 pm.
A full 16 hours course
Free classes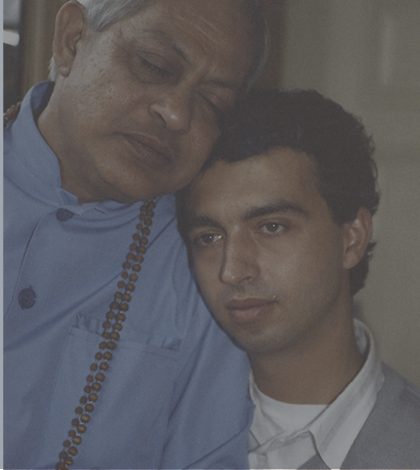 Raman Leonato born in Madrid 1960, he has been the President of the Spanish Meditation Society since 1981. He teaches in schools, prisons, social centers, and to the general public mindfulness, meditation and spiritual practices. In 2005/6 Raman was a Visiting Scholar in UC Berkeley BISC. Trained in Universidad Autonoma de Madrid and Universidad San Pablo CEU in Madrid is one of the most well-known and respected meditation teachers in Spain, the country where he resides.
Raman teaches the PoU protocol; non-denominational, non-sectarian mindfulness, meditation and spiritual practices protocol. It includes all practices taught in the MBSR protocol and integrates them with advanced individually designed meditation techniques. This method is probably the most effective method to achieve what science has found that meditation can bring to your lives.
Raman Leonato was a student of the meditation and spiritual master Gururaj Ananda Yogi and has been teaching the PoU protocol since 1981 to date uninterruptedly teaching thousands of people in Spain to meditate.
Sponsored by the American Meditation Society and with the support of the International Foundation for Spiritual Unfoldment, Raman will be offering a top class meditation training during March in Ossining.
Do you have any questions?
Contact us
Don't lose this opportunity. Only 10 places available.
Register before we are full.